Strategy
Design, Optimise, Deliver
We are experienced professionals who work as an extension of your leadership team to design, plan and optimise IT operations that support your commercial strategy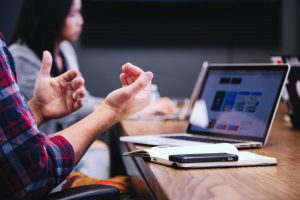 Transformation
Change, Improve, Succeed
We work with management to transform business processes and teams, align IT to business objectives, improve output and increase customer satisfaction.
Innovation
Analyse, Advance, Stay Ahead
We implement and fine-tune information management solutions that support business strategy, enable teams to achieve business objectives and help you stay ahead of the curve
We can optimise IT functions (design, development & content teams) and improve delivery processes.
Get Started
We can deliver the right commercial application (within agreed scope, time and budget) to enhance business activities
Get Started
We will manage the change to drive adoption of new processes and systems within business and technical functions
Get Started

Explore
Some
Client Feedback
"Product know-how combined with great people skills. True professional and very pleasant to work with. Keeping a helicopter view of the project at all times and all stakeholders involved, active and informed. I definitely recommend working with this consultancy. Their unique skill sets is something you want on every project."
K.V.
Value & Access Manager
"It was a privilege working with this consultant. On top of having a wealth of experience and knowledge, this consultant is a very down-to-earth professional who is able to tackle very challenging situations with a positive attitude. I would definitely work with them again in the future."
A.P.
Consulting Sales Director
A professional at all times, this consultant is a very capable person, that quickly and easily adapts and learns about new industries. He gave me and the broader business fantastic support in implementing our European wide ERP system. The processes and frame work he used gave us structure, enabling us to deliver on time and within budget. I would have no hesitation in recommending this consultancy in managing and directing large scale IT implementations